I am a freelance health and science writer, yoga teacher, and fiction writer based near Owen Sound, Ontario.
Over the years I've written hundreds of articles about health and science for online and print publications. I have also created marketing materials, newsletters, and website copy for many clients.
As a yoga teacher, I have written articles and blog posts about the latest research on the benefits of yoga and tips on how to improve your health or life with yoga.
Working as a health and science writer combines two of my long-time interests – writing and science. It is also an opportunity for me to share complex health and science news or research with people in a way that not only makes sense, but also piques their interest.
Throughout my professional career, I have been involved in scientific research at many levels. Many of these experiences led me to become a full-time science writer. It was through these that I learned how to describe the research going on around me. This includes:
When I'm not writing or teaching yoga, you can often find me cross-country skiing or hiking in the forest or mountains. The same kinds of peaceful places where I once gathered pine needles as a child for my pine needle collection.
Well-Researched Health and Science Content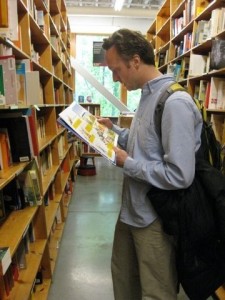 As a science writer with over 15 years' experience, I am comfortable researching health and science topics using many resources, including:
scientific and medical journal articles
medical reference manuals and textbooks
interviewing doctors, scientists, and researchers
gathering data from online databases and website sources
My health and science writing is well-researched, concise, and customized to fit your readers, customers, or audience. This is backed up by many years of experience writing about health and science for universities, publishers, businesses, and online and print publications.
If you need writing or editing for topics other than health and science, I may be able to help. I have written content for businesses, organizations, and nonprofits. This includes newsletters, marketing material, and website copy.
View my LinkedIn profile to learn more about my professional background, or take a look at my online health and science writing portfolio.
Science Writer With a Diverse Background
years of professional, published experience
diverse group of satisfied clients, including:

national online publications
regional print magazines
university departments
consumer health websites
fitness and health businesses
nonprofit organizations

content customized for your readers, customers, or audience
strong background in health and science
experience in biotechnology and laboratory research
knowledge of complex medical terminology
ability to interpret clinical trials and scientific papers for a wide range of audiences
experience interviewing health and science experts, business and industry leaders, and the general public
efficient and high-quality services, combined with tight management of deadlines and budgets
training in process improvement and project management
creative writer, with experience writing fiction, short stories, poetry, and humor, as well as drawing the occasional cartoon about yoga, science, or life
personal interest in healthy living – yoga and meditation, stress management, outdoor sports, strength training, vegan and vegetarian cooking, and organic gardening
Ready To Get In Touch?

Contact me to discuss your health and science writing project
Send an email now or phone (503) 575-9071

I am eligible to work in the U.S. and Canada.