If you are a freelance writer just starting out, most likely you spend a great deal of time searching for work. You are not alone.
After a few (dozen) rejections, you may be tempted to give up on the self-sufficient freelance lifestyle and find another nine-to-five job that sucks your soul dry.
Before you quit searching, keep in mind that if you apply for a position that you found on Craigslist or one of the many freelance writer job websites, you are probably competing against 900+ other people. With those odds, even if you have excellent credentials, you could still be passed over.
However, if you are a freelance writer, and unable to craft a compelling (or grammatically correct) cover letter, then chances are your application will be among the first to hit the chopping block.
Don't despair, though. Persistence and attention to detail will eventually pay off. To maximize your chances as a freelance writer, keep these tips in mind the next time you are chasing your dream job.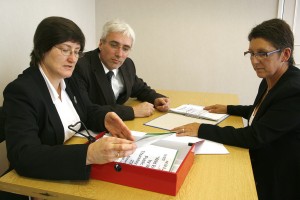 Emphasize Your Writing Experience
Blow your own horn / wave your own flag. If you have written for top outlets—like the New York Times, Huffington Post, Men's Fitness—then, by all means, highlight your experience.
Build your portfolio. If you don't have enough specific experience in the field of interest, start a personal blog and write about topics you want to be paid to cover.
Be willing to start from the bottom if you don't have much direct experience.
Avoid mentioning articles written for content farms (unless you are applying for that type of job). Sites that churn out content have low respectability when it comes to writing. This includes: Associated Content, Examiner, eHow (Demand Media), Mahalo, and Squidoo.
Don't stress your Search Engine Optimization (SEO) skills. SEO is good to know about, but most quality writing emphasizes excellent writing over searchability.
Sell Yourself as a Freelance Writer
Emphasize the reason you should be hired. This should specifically address the needs of the employer (as outlined in the advertisement), and should be your first sentence.
Don't talk yourself out of a job. A freelance writer job application is not the place to work on being humble or self-effacing. Don't highlight your shortcomings (don't exaggerate, either).
Don't sound desperate. This includes saying that you would be fine with any job the employer has to offer.
Don't announce how great the job is for you. Employers want to know what you can offer them as a freelance writer, not that the job will help you feed your 50 cats.
If you use Gmail, clean up your profile picture. Your picture can show up in the employer's email, so avoid making funny faces in your profile picture. The same goes for Google+, Facebook, and Twitter.
Don't brag about the number of posts you have written. In the online writing world, posts are about as valuable as Tweets.
Don't brag about things you shouldn't do anyway. Don't mention how your articles are always on time, you don't argue with editors, or you don't re-use your articles on other sites. These things are common sense and, as a freelance writer, you should be doing them anyway.
Don't badmouth your former employers.
Follow Directions (Just Like In Grade School)
Read the advertisement thoroughly, and do what it says. Directly address the required skills and experience. Send all of the documents requested, and no more (e.g. your poetry from high school). Send all of the documents at one time.
Don't send your picture. Unless they ask for it, employers don't care what you look like … especially if you are a freelance writer.
Include your cover letter in the email, not as an attachment (unless specifically asked). Make it easy for employers to like you.
Don't offer to send an article by snail mail. Really … in this year? Scan and email it.
Mention the position that you are applying for. If you are applying for the freelance writer position, let them know it. Otherwise, you might end up applying for an environmental mascot position.
Don't ask questions. You can always use Google to find out about potential employers. or you can wait until you score an interview to ask questions.
Put Your Best Writing Foot Forward
Write well. You're a freelance writer, so show it. Be coherent. Don't bounce between first and third person. Use words correctly. Sound intelligent.
Vary your sentences. Don't start every sentence with "I".
Use correct spelling and punctuation. Text messaging language is also out.
Keep it short and sweet. Brevity can go a long way when you are competing against 900+ other freelance writers. Around 250 words is ideal, unless the employers asks for much more. Also, an 11-page résumé is out.
Don't waste the employer's time by telling them you won't waste their time. Things like: "Time is money, so I'll keep this brief" or "Since I am pressed to get everything into one paragraph, I won't waste any time by beating around the bush. In fact, I will not even waste your time by…"
Avoid empty words and clichés. Things like passionate, love, ever since I can remember, ever since I was a little kid.
Don't think out loud. Take the garbage out of your cover letter: "Where do I start? How can I describe why I would be a great hire for you?" or "Why should you hire me? Blech…that question always throws me for a loop."
Avoid humor, unless you are applying for a comedy writing job. Humor often falls flat over email.
Use white space effectively. This includes paragraph breaks and bullet lists. Aim for less than 100 words per paragraph.
Keep the formatting simple. Use one font type and size. Bullets and italics are acceptable. Beyond that, it's just annoying, and difficult to read.
Read everything out loud (at least twice) before sending it. As a freelance writer, you get paid to write correctly. Your job application should be perfect when you hit Send.
__________
Photo: Some rights reserved by Alan Cleaver
Adapted from Shea Gunther